The pledge for the next step
In May 2010, An epoch-making art fair was born in kyoto where used to be as a dead soil on the contemporary art market.
The first 'Art Fair Kyoto' was given wholehearted support by Hotel Monterey Kyoto which is running large scale hotel in the central part of Kyoto City .
This even followed former style that is called ' hotel type art fair', but we appeared a variety of ideas on behalf of the creation for the real art market in Japan .
Then, the art fair attracted both notice and support, finally it came to the end with a great success.
The total number of visitors was 2,000, half the number paid the charge.
This numerial result may be definitely not enough, but we introduced 'deposit' system into the art fair.
What is that, the admission is ¥2,000- and people can be returned the deposit when the would like to purchase at each booth.
As a result , we could solve the excessive congestion and more comfortable to watch than former style.
Further, it's safe in probably leading the chance to meet the true customers.
Represented by our first attempt of art trade like this, 'Art Fair Kyoto' draws the line against the existing art fairs.
Our vision is breaking the deadlock of Japanese art market which is being in a blind no longer, but has hidden potential.
Our destination is 'the revival of Kyoto City .'
Kyoto is cultural city from old times and an international brand with an established reputation.
It is not the same marketing style leading by Tokyo .
We have in view as a creating field the value unitary inside and outside of Japan .
Our try will built up the confident standing not only in Japan but also all over the world, then we will be the core of the next generation for art trade.
Our progres has just started right now.
We promise more high grade management keeping with the last problem.
We invite energetic contemporary art galleries in all parts of Japan , of course Kyoto , companies or projects which hope for creating art market.
The greatest featured point is enlarging the scale double.
There were 1 floor and 35 rooms last time, then there will be 2 floors and 62 rooms.
Like this, Art Fair Kyoto will be the largest hotel type art fair in Japan , more over flouts the conventions as for the contents flouded with art fair.
The greatest procept to held for decade is making Kyoto to be one of the world famous city both art producing district and market.
For the step, we also propel 'Internationalization.'
We cooperate with 'DOORS Art Fair', that is also hotel type art fair for next generation born in Seoul this fall.
Then, we invite local galleries in Korea and expand exchanges between 2 art fairs.
The fair date will be 2 weeks later from first time.
It's located on preceding season 2 big international art fairs, 'ART HK' and 'Art Basel'.
It's aimed at leading world-wide art collectors from Kyoto to Hong Kong and Basel .
I would appreciate it if you could feel possibility for this art fair both the participants at the first time and anyone who considers to commit.
Executive committee strives for more sophisticated service and conduct.
I would like to see you at Kyoto 2011 in early summer.
February, 2011
Kyoto Art Fair Executive
Representative
Keigo Ishibashi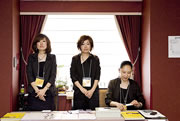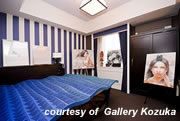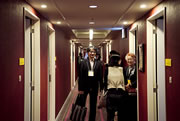 「Art Fair Kyoto organizing committee」
neutron
2F Fumitsubaki Bldg. 79 Mikura-cho, Nakagyo-ku, Kyoto-city,
JAPAN 604-8166
TEL & FAX +81-(0)75-211-4588