Date : Friday,May 20 - Sunday,May 22 . 2011
Opening hours : 11:00-19:00
<Opening party>
Friday, May 20, 2011
19:00-21:00
Place : Large banquet hall at second floor of Hotel Monterey Kyoto
※It's a buffet-style dinner party, so the capacity of less than 200 people.
<Venue>
Hotel Monterey Kyoto 4floor・5floor
3 Jyo Minami Karasuma-dori Nakagyo-ku
Kyoto, 604-8161
http://www.hotelmonterey.co.jp/kyoto
<Organizer>
Art Fair Kyoto organizing committee
Representative : Keigo Ishibashi (representative director of neutron Co.,Ltd.)
Executive committee : Yuzo Imura (representative director of Imura Art Gallery Co.,Ltd.) / Yuichi Mori (representative director of MORI YU GALLERY Co.,Ltd.)
Press : Masako Taira (TAIRA MASAKO PRESS OFFICE)
Designer of PR : Hiroshi Toyama (intext)
Homepage : DEGITAL UNDERGROUND
<The schedule of cooperative media>
The Kyoto Shimbun Co,.Ltd.
TAG BOAT Inc. / art_icle
BT / BIJUTSU SHUPPAN-SHA, LTD.
GALLERY / Gallery Station Co,.Ltd.
Art Collector / Seikatsu no Tomo Co.
gekkanbijutsu / Sun Art Co,.Ltd.
MILNDA / MariaShobo Co,.Ltd.
<Supported by>
Kyoto city / Kyoto Shimbun Co.,Ltd. / Kyoto Shinkin Bank
<Admission fee>
General admission : ¥2,000-
Only when someone purchases art works at each gallery booths, the payment can be deducted deposit from the admission fee.
Deposit system : When you buy an art works at the exhibition, please give your ticket.You can use your ticket as a ¥2,000 voucher.
<Target amount of visitors>
4,000 people (paying visitors : 2,500 people)
<Sales target>
¥50,000,000- (in the aggregate of the art fair)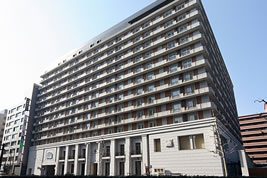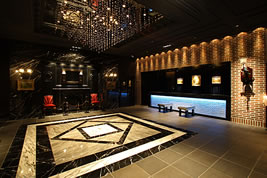 View Larger Map



「Art Fair Kyoto organizing committee」
neutron
2F Fumitsubaki Bldg. 79 Mikura-cho, Nakagyo-ku, Kyoto-city,
JAPAN 604-8166
TEL & FAX +81-(0)75-211-4588