【 Room 409 】
TOKYO CULTUART by BEAMS [Company exhibition]
3F 3-24-7 Jingumae Shibuya-ku
Tokyo 150-0001 Japan
TEL. +81-(0)3-3470-3251
FAX. +81-(0)3-3401-2290
URL.
http://www.beams.co.jp
mail.
ca@beams.jp
Director / Shuji Nagai
Founded in 2008
【 Artists 】
YOKO KAWAMOTO, HIROKI TSUKUDA, KENICHIRO MIZUNO
HIROSHI IGUCHI, ICHIGO SUGAWARA, TOMOKI KUROKAWA 
HAJIME SORAYAMA, HIDEKI ONO, TOMOO GOKITA, KENSEI YABUNO
"TOKYO CULTUART by BEAMS" is a new label which introduces art, design, and culture produced in Tokyo, a restless city that attracts world's attention.
It suggests CULT, CULTURE and ART through its borderless selection from chaotic city of Tokyo.

【 ART FAIR KYOTO 2011 Exhibit artist 】
YOKO KAWAMOTO, TOMOKI KUROKAWA, ENLIGHTENMENT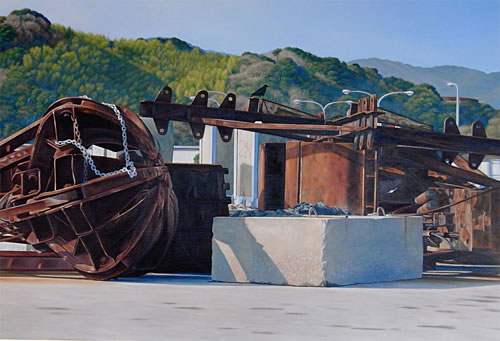 「Untitled」 
2006 
600mm×410mm / painting, canvas
Yoko kawamoto 2012
[
Back to 4F floormap
]



「Art Fair Kyoto organizing committee」
neutron
2F Fumitsubaki Bldg. 79 Mikura-cho, Nakagyo-ku, Kyoto-city,
JAPAN 604-8166
TEL & FAX +81-(0)75-211-4588