【 Room 412 】
AIN SOPH DISPATCH(Aichi)
2-16-10 Nagono, Nishi-ku, Nagoya-city,
JAPAN 451-0042
OPEN HOURS / 13:00-21:00
CLOSED / Thursday
TEL & FAX. +81-(0)52-541-3456
URL.
http://ainsophdispatch.org/
mail.
info@ainsophdispatch.org
Director / Chieko Amano
Founded in 2006
【 Artists 】
Eiji Kawada, Asuka Hirata, Yukari Araki, Hidetaka furukawa
Keijan Kondoh, Daisuke Abe, Masato Ito, Yuki Okada
Yui Usui, Tomokazu Ishizaki
Nagoya is located in the center of Japan between the more artistically celebrated larger cities of Tokyo and Osaka. 
It is in the very heartland of Japan but also has the feel of a frontier town and is richly blessed with unique creative flair.
Our gallery name "AIN SOPH DISPATCH" can be paraphrased as "out of nothing comes eternity".
Our mission is to source and present the very best intricate Japanese artwork where brilliant craftsmanship is exhibited through both traditional and experimental artistic styles and techniques.

【 ART FAIR KYOTO 2011 Exhibit artist 】
Eiji Kawada(Painting), 平Asuka Hirata(Painting), Yukari Araki(Solid)
Hidetaka furukawa(Painting), Keijan Kondoh(Painting/Solid)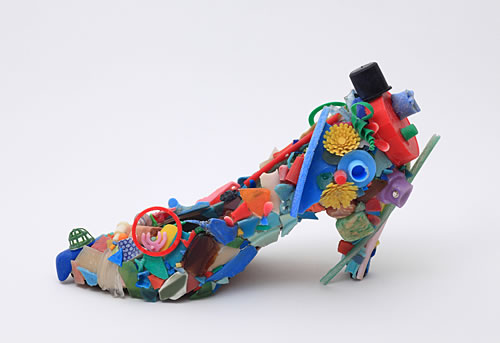 「plastic」 Yukari Araki
2008
h.14 x w.26 x d.9cm
photo by Kouichi Yamaguchi
[
Back to 4F floormap
]



「Art Fair Kyoto organizing committee」
neutron
2F Fumitsubaki Bldg. 79 Mikura-cho, Nakagyo-ku, Kyoto-city,
JAPAN 604-8166
TEL & FAX +81-(0)75-211-4588