【 Room 416 】
STANDING PINE - cube(Aichi)
Yebisu bldg Part2,3rd floor
2-5-24 Nishiki,Naka-ku,Nagoya-City,
Aichi,460-0003
OPEN HOURS / 13:00-19:00
CLOSED / Tue & Wed closed(no exhibition days colse,too)
TEL & FAX. +81-(0)52-203-3930
URL.
http://www.standingpine.jp/
mail.
info@standingpine.jp
Director / Takeshi Tatematsu
Founded in 2009.10.10
【 Artists 】
Kenji Sugiyama, Takeshi Mita, Kenta Taguchi
Youki Hirakawa, Nanako Nishida, Mayumi Inukai
Standing pine cube newly opened in 2009 as a commercial gallery at Nagoya Aichi. We aim at providing photographs, media arts, sounds, fashion, installations and new-generation of creations to generate a new value of art. We transmit art scene from Owari-Nagoya!

【 ART FAIR KYOTO 2011 Exhibit artist 】
Kenji Sugiyama(Mixedmedia - figure,glass,mirror,diorama)
Takeshi Mita(Photograph), Youki Hirakawa(Video)
Yukiko Nishiyama(Dye, wax resist on cotton canvas and panel)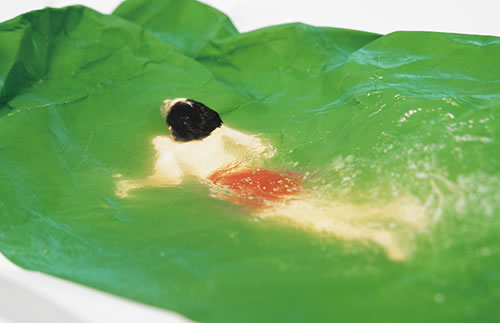 「On the contour line」 Takeshi Mita
2010
1000x1500mm / Lambda print
CC-BY-SA:Jrandallc 2009
[
Back to 4F floormap
]



「Art Fair Kyoto organizing committee」
neutron
2F Fumitsubaki Bldg. 79 Mikura-cho, Nakagyo-ku, Kyoto-city,
JAPAN 604-8166
TEL & FAX +81-(0)75-211-4588