【 Room 423 】
GALLERY IDF(Aichi)
1-201 Yashirogaoka IDF bldg 2F, Meito,
Nagoya, Aichi, 465-0051 JAPAN
OPEN HOURS / 11:00~18:00(Fri20:00)
CLOSED / Tue & Wed
TEL. +81-(0)52-702-1206
FAX. +81-(0)52-703-6144
URL.
http://www.gallery-idf.jp/
mail.
info@gallery-idf.jp
Director / Chika TAKEMATSU
Founded in 2002
【 Artists 】
FUKAHORI Riusuke, IIDA Kiriko, ASO Shiho, SAKAI Yoichi
SATO Kana, ASANO Kenichi, NARUKAWA Kazumi, HAMADA Juri
KASHIWABARA Mamiko, TSUJI Megumi etc...
Gallery IDF is a contemporary art gallery in Nagoya. We are discovering young artists who have a strong character with Japanese sensitivity. We believe a personal relationship with our artists is important to promote and expose them to the world. we are actively involving art management through exhibitions, participations to domestic and international art fairs, and various art directions.

【 ART FAIR KYOTO 2011 Exhibit artist 】
IIDA Kiriko(Painting), SATO Kana(Painting), NARUKAWA Kazumi(Painting)
WAKIYACHI Rie(Painting), TSUJI Megumi(Painting)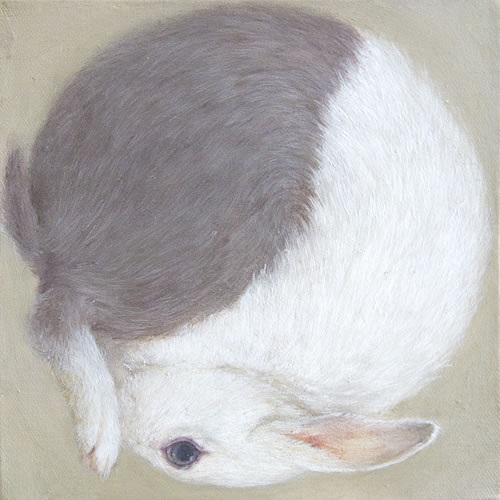 「Tamausagi (half month)」
2010
20.0×20.0cm / oil on canvas
[
Back to 4F floormap
]



「Art Fair Kyoto organizing committee」
neutron
2F Fumitsubaki Bldg. 79 Mikura-cho, Nakagyo-ku, Kyoto-city,
JAPAN 604-8166
TEL & FAX +81-(0)75-211-4588