【 Room 429 】
GALLERY MIYAGAWA(Kyoto)
415 Suminoza-cho Nakagyo-ku
Kyoto 604-8224
OPEN HOURS / 11:00-18:00
CLOSED / Thursday
TEL. 090-1909-3721
URL.
http://www.g-miyagawa.jp/
mail.
info@g-miyagawa.jp
Director / Taeko Miyagawa
Founded in 2010
【 Artists 】
Chiaki Nogami, Sakiko Marutani, Takako Hirosue
Toru Itaka, Hiroe Yamada
Gallery Miyagawa is a corner of a small space in Kyo-Machiya (architecture of traditional Kyoto style) was built in the early Meiji Era. We aim to open gallery free up the private spaces of Kyo-Machiya and offers coming to more people. While feeling the breath of history in the gallery as well as through the lattice can appreciate feel free. And we can feel each season to decorate the folding screen in the Gion Festival in July, carried in our house, such as seasonal exhibitions.

【 ART FAIR KYOTO 2011 Exhibit artist 】
Chiaki Nogami(ceramic art), Sakiko Marutani(ceramic art)
Minami Kodama(ceramic art), Michi Fujita(ceramic art)
Mayuko Shirakawa(ceramic art), Takako Hirosue(ceramic art)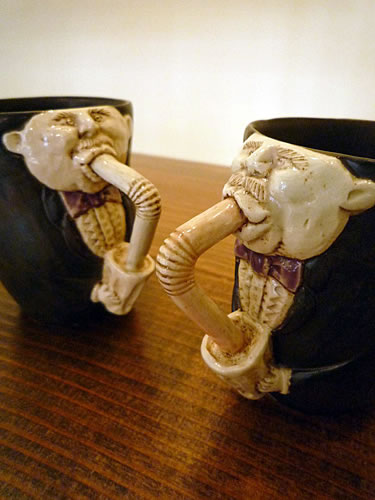 「Mr.Strawman」 Chiaki Nogami
2009
H:9cm×W:7cm×L:10cm / ceramic
[
Back to 4F floormap
]



「Art Fair Kyoto organizing committee」
neutron
2F Fumitsubaki Bldg. 79 Mikura-cho, Nakagyo-ku, Kyoto-city,
JAPAN 604-8166
TEL & FAX +81-(0)75-211-4588