【 Room 515 】
Gallery Fukuda(Osaka)
1F Do bld., 2-6-8 Nishitenma, Kita-ku,
Osaka. 530-0047
OPEN HOURS / 10:00-18:30(17:00Sat)
CLOSED / Sunday
TEL. +81-(0)6-6364-1069
FAX. +81-(0)6-6364-1070
URL.
http://www.gallery-fukuda.com/
mail.
info@gallery-fukuda.com
Director / Shinya Fukuda
Founded in 1956
【 Artists 】
Yasuhide Kunimoto, Atushi Takahashi, Hiroyuki Tamino
Takashi Tamura, Koichiro Tokumochi, Takeshi Matsunaga
Oki Fukunaga, Kyoko Mori, Shoichi Mukai, danny
Gallery Fukuda was founded in 1956 in Osaka, Japan.
We have been introducing modern and contemporary artworks of both Japanese and overseas artists.Now, we are introducing young taleted Japanese artists to art markets in all over the world.

【 ART FAIR KYOTO 2011 Exhibit artist 】
Masatake Mtsubara(photgraph)
Yasuhide Kunimoto(Acrylic on Canvas)
Atsushi Takahashi(Acrylic & Synthetic Resin paint on Canvas)
Takashi Tamura(Wooden Sculpture)
Oki Fukunaga(Cast Iron Sculpture)
Kyoko Mori(Wooden Sculpture)
Shoichi Mukai(FRP・Resin Casting・Mixed Media)
danny(Acrylic & Colored Pencil on Paperd Borad)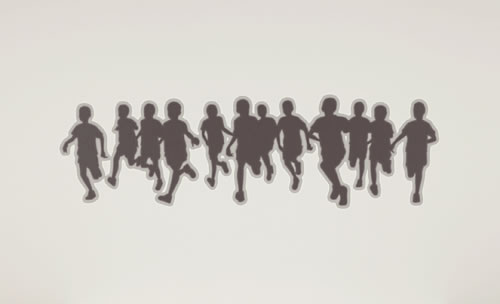 「run(2010-M80-1)」 Yasuhide Kunimoto
2010
89.4 x 145.5 cm / Acrylic on Canvas
[
Back to 5F floormap
]



「Art Fair Kyoto organizing committee」
neutron
2F Fumitsubaki Bldg. 79 Mikura-cho, Nakagyo-ku, Kyoto-city,
JAPAN 604-8166
TEL & FAX +81-(0)75-211-4588