【 Room 521 】
SHINSEIDO HATANAKA(Tokyo)
5-4-30 Minami-Aoyama Minato-ku
Tokyo, 107-0062
OPEN HOURS / 11:00-18:00
CLOSED / Sun & National holidays
TEL. +81-(0)3-3498-8383
FAX. +81-(0)3-3499-9960
URL.
http://www.shinseido.com/
mail.
art@shinseido.com
Director / Akihiko Hatanaka
Founded in 1981
【 Artists 】
Toshiro Aoki, Sohey Iwata, Kojiro Kosugi, Masaki Sai, Hiroshi Senju
Kazuyuki Takishita, Chinami Nakajima, Rieko Morita
Satoshi, Yabuuchi Osamu, Watanabe and more
SHINSEIDO HATANAKA specialize in the exhibiting of new works. If the art embodies "the heart of Japan" then the genre is irrelevant. In the past Nihonga (Japanese art in general), oil paintings, prints and sculptures have been exhibited and promoted by SHINSEIDO HATANAKA, either at their own exhibition space in Tokyo or at other art galleries, art museums and department stores.
Prize contest called "Shinsei-ten" is held by SHINSEIDO HATANAKA every year to promote many young artists.

【 ART FAIR KYOTO 2011 Exhibit artist 】
Takashi Harada, Tokuro Sakamoto, Osamu Watanabe, Saori Kanda
Yoshiro Iwaisako, Hideki Aso, Masaharu Fujishiro, Yuwa Kato
Yuki Matsueda, Hiroshi Senju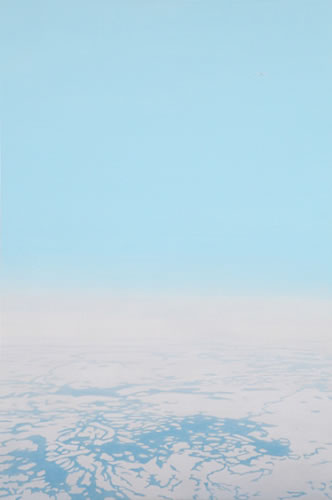 「sky」Tokuro Sakamoto
2010
90.9×60.6㎝ / acrylic on paper ・panel
[
Back to 5F floormap
]



「Art Fair Kyoto organizing committee」
neutron
2F Fumitsubaki Bldg. 79 Mikura-cho, Nakagyo-ku, Kyoto-city,
JAPAN 604-8166
TEL & FAX +81-(0)75-211-4588