【 Room 534 】
MISA SHIN GALLERY(Tokyo)
1-2-7 Shirokane, Minato-Ku,
Tokyo 108-0072 JAPAN


OPEN HOURS / 12:00-19:00
CLOSED / Sun, Mon & National holidays
TEL. +81-(0)3-6450-2334
FAX. +81-(0)3-6450-2335
URL.
http://www.misashin.com/
mail.
info@misashin.com
Director / MISA SHIN
Founded in 2010
【 Artists 】
AI Weiwei, BACK Seung Woo, IBA Yasuko, ISOZAKI Arata, Kimsooja
Ken LUM, TOMATSU Shomei, TORIMITSU Momoyo, OZAWA Tsuyoshi
Established in Tokyo in November 2010. The exhibition space with a 4.4m ceiling, which used to be an iron factory, has a unique atmosphere. The gallery aims to introduce private, public and corporate clients to work transcending generations, disciplines and political perspectives, by the most illustrious local and international artists practicing today.

【 ART FAIR KYOTO 2011 Exhibit artist 】
BACK Seung Woo(Photograph), TERUYA Yuken(Solid・Painting)   
TOMATSU Shomei(Solid・Painting)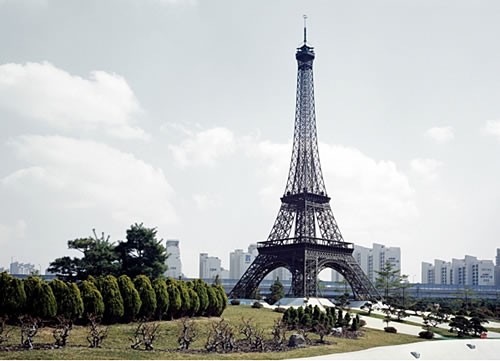 「Real World01-#041」 BACK Seung Woo
2006
127 x 169 cm / Digital C type print
Edition 1/5
[
Back to 5F floormap
]



「Art Fair Kyoto organizing committee」
neutron
2F Fumitsubaki Bldg. 79 Mikura-cho, Nakagyo-ku, Kyoto-city,
JAPAN 604-8166
TEL & FAX +81-(0)75-211-4588